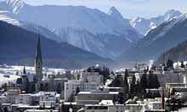 "Ahead of Davos 2013, World Economic Forum calls on policymakers to step up efforts to tackle three biggest dangers" (Source: The Guardian)
Willy De Backer's insight:
Interesting report – my favorite quote from the press release: "Two storms – environmental and economic – are on a collision course". Wonder which one will rule; man or nature?
Read the press release and the full report.